Features
Rigid light transmitting tube – Made of aluminium, covered with a highly reflective silver-based layer having a light reflectance value of over 98% (reflectance of a new mirror is between 90- 95%). Very little light transmission loss makes it possible to use SRD light tunnels up to 12 metres long. There is no need to shorten the light transmitting tube components during assembly as its structure resembles the one of a telescope. It is simply enough to insert one element deeper into another to get the right length.
Elbow – It changes the angle of the light transmitting tube in the range of 0-65°. For SRD and SRD-_/L 550 models available as an option.
Roofing element – It consists of a vacuum impregnated wooden frame combined with an aluminium flashing made of 0.6 mm thick sheet metal in RAL 7022 and a UV-resistant dome made of 3 mm thick polycarbonate.
Ceiling element – It consists of a plastic ceiling frame, white cover and an acrylic diffuser. The new design allows for installation and operation of the SLO light kit from the room side.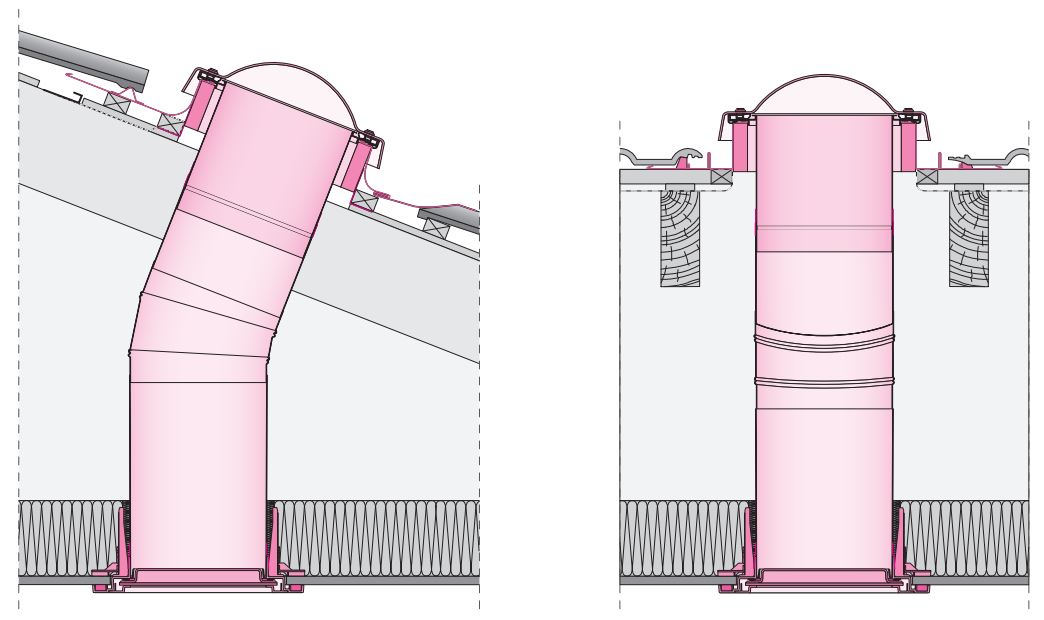 Instructions and catalogues